Le point de départ consistait à utiliser des objets (tels que des lampes, des fenêtres) pour proposer un motif réalisé à partir de photographies. L'idée était de transformer l'image de l'objet en quelque chose de palpable, de l'image à la matière (broderie, collages ...).
The starting point was to use objects (such as lamps, windows) to propose a pattern made from photographies (and not drawings). The idea was to turn the image of the object in something palpable, from image to matter (embroidery, collages...).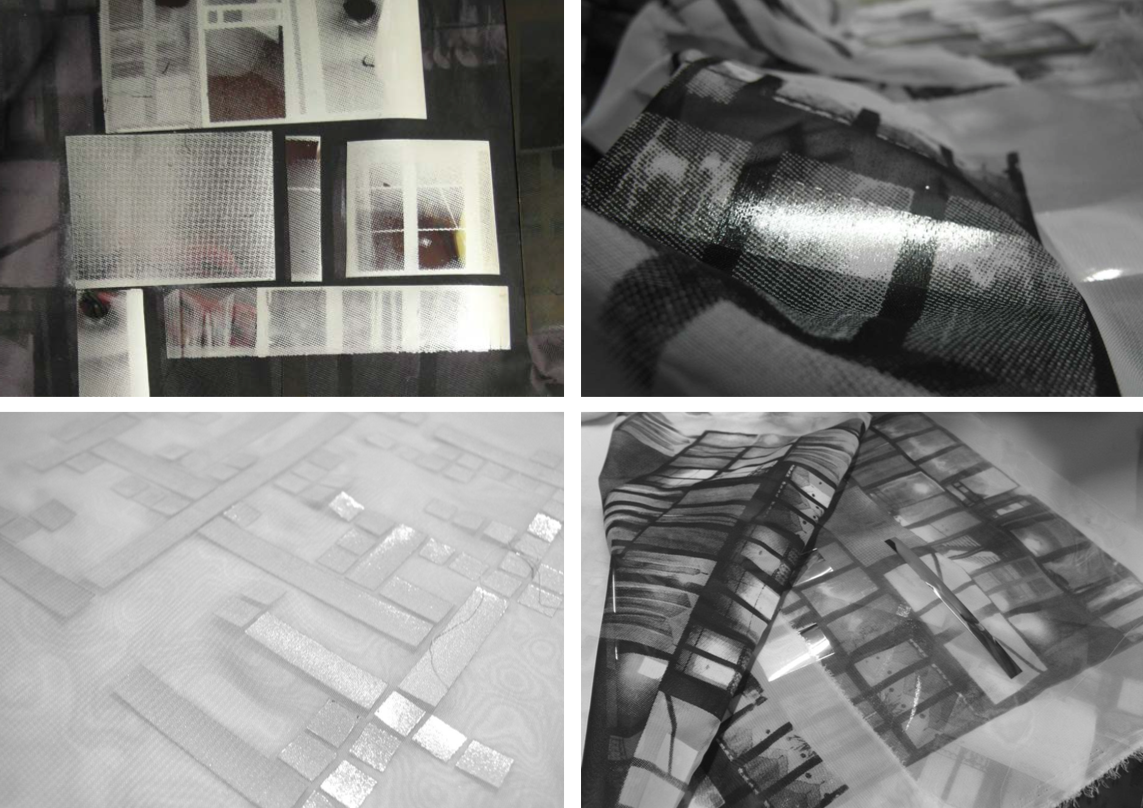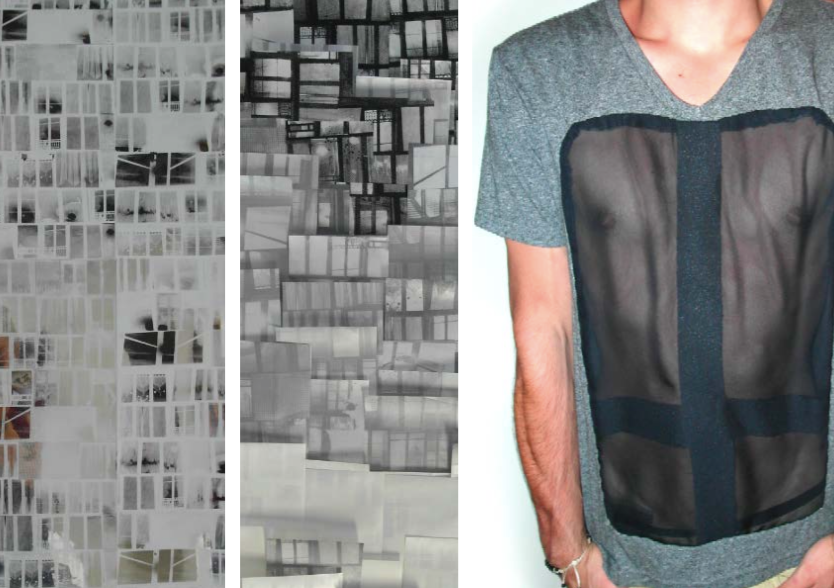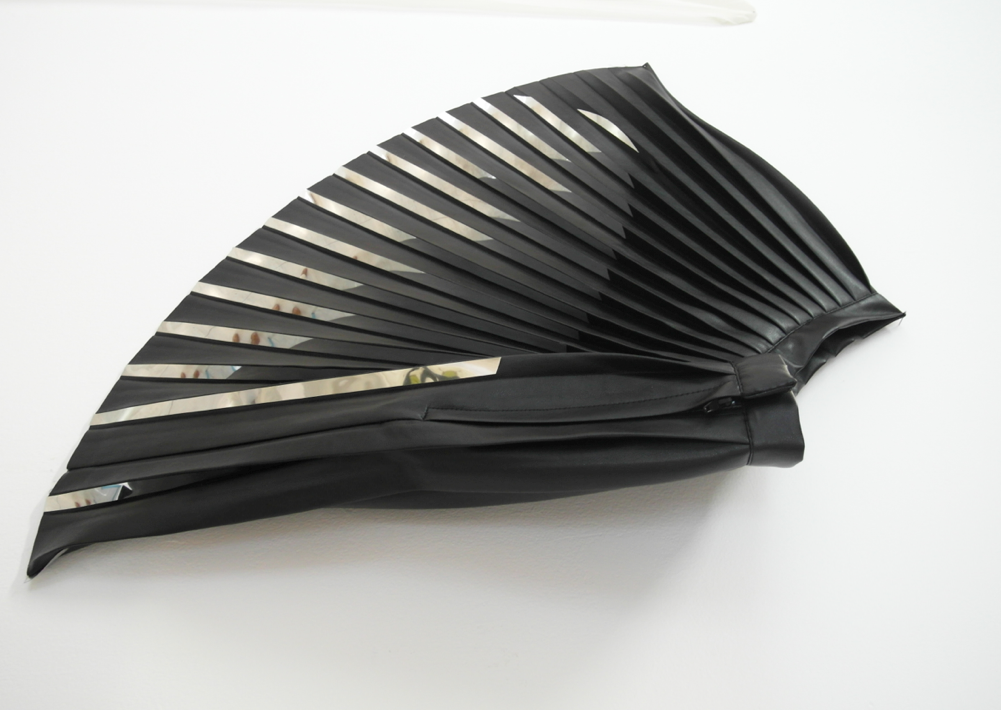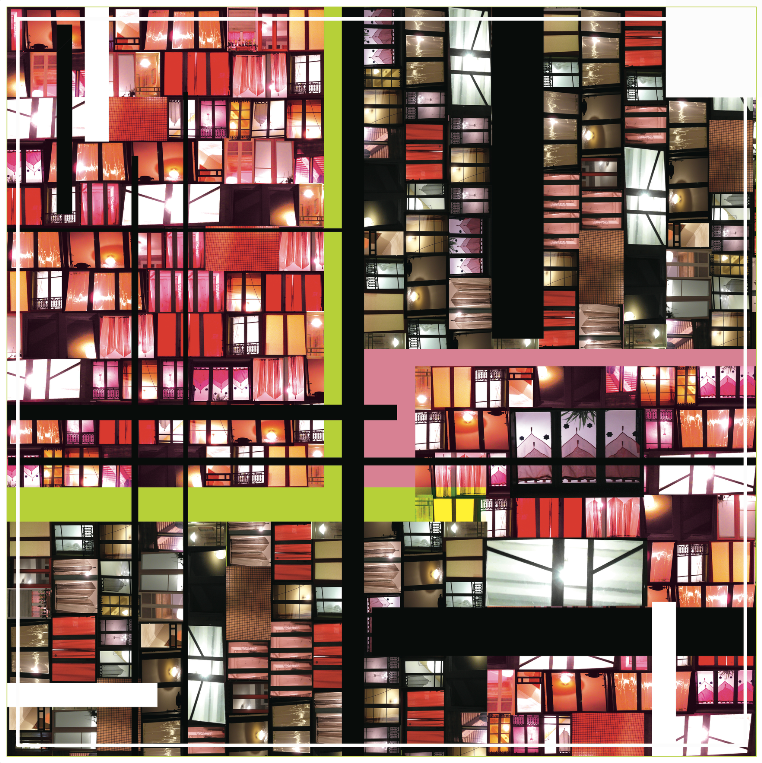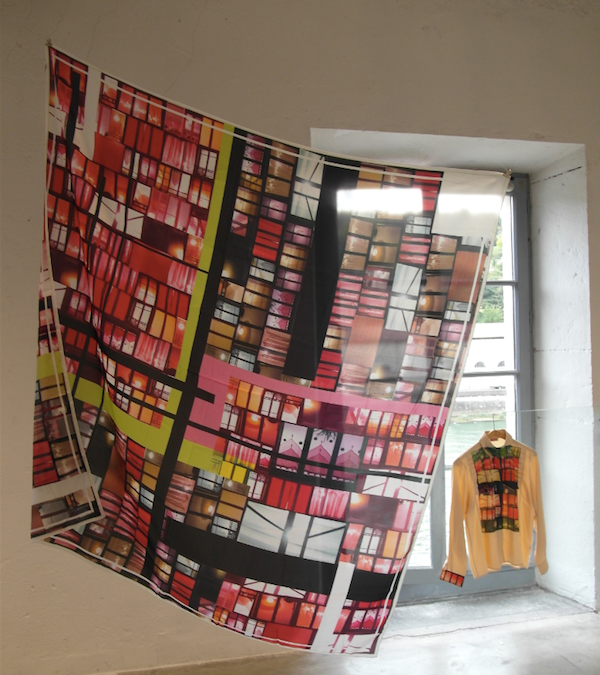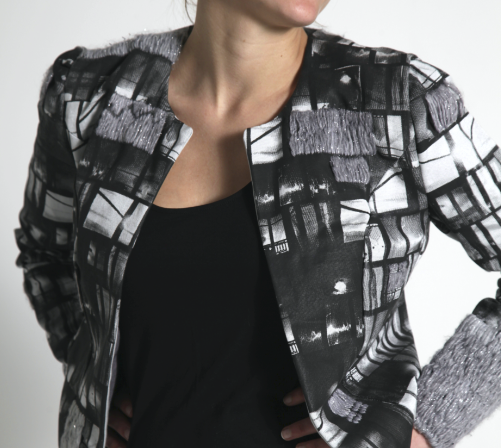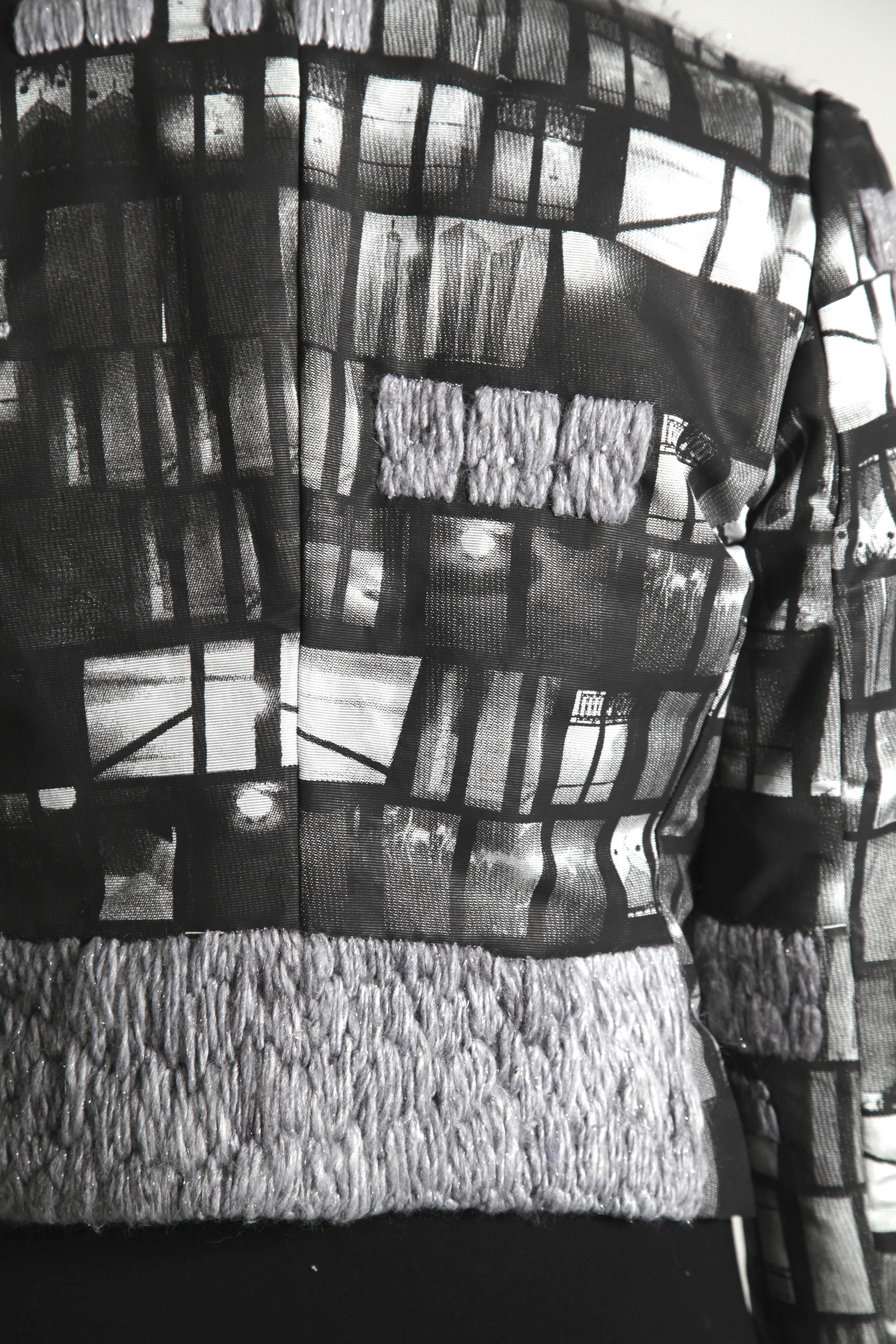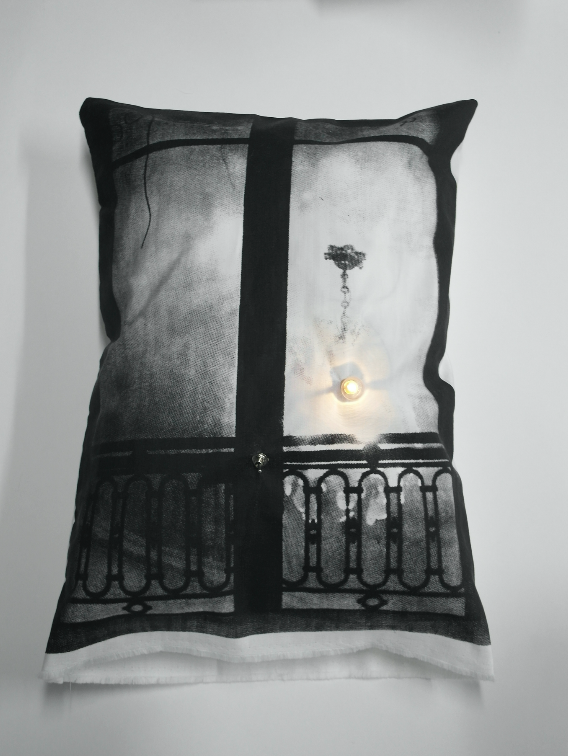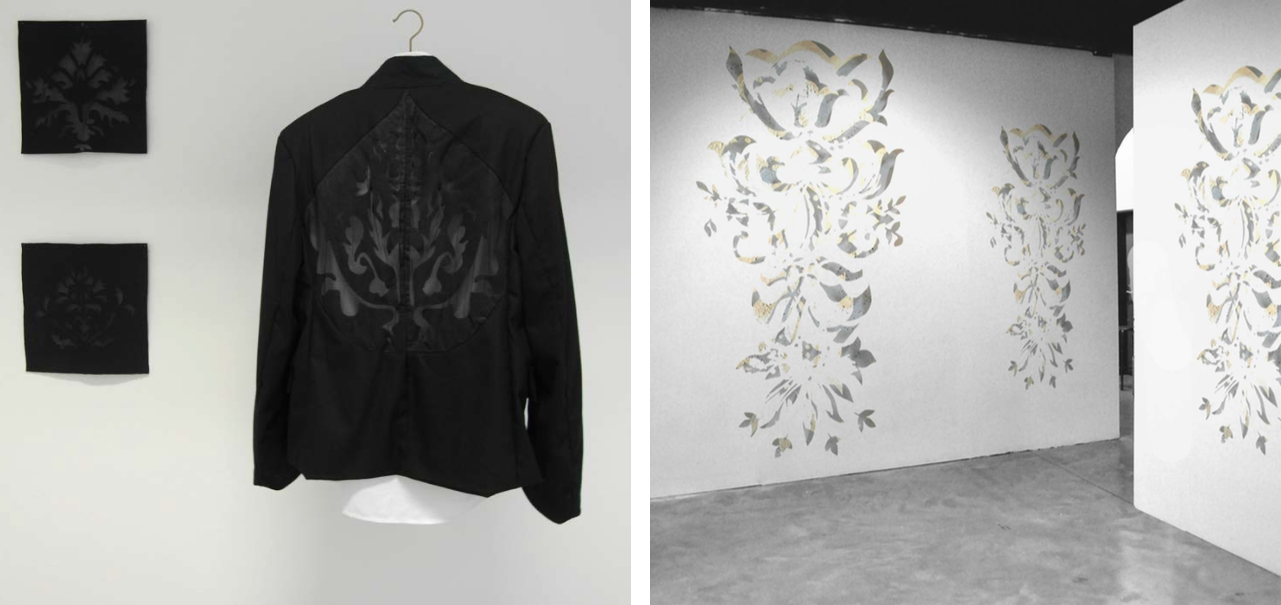 L'objet quotidien est devenu le sujet de mes impressions. J'utilise la photographie pour créer une collection d'impressions de lampes. Mon principe ici est de fournir une sorte d'ouverture (à travers la lumière) sur une surface (mur, vêtements ...).
The everyday object has become the subject of my prints. I use photography to create a collection of lamp prints. My principle here is to provide a sort of opening (through light) on a surface (wall, clothing ...).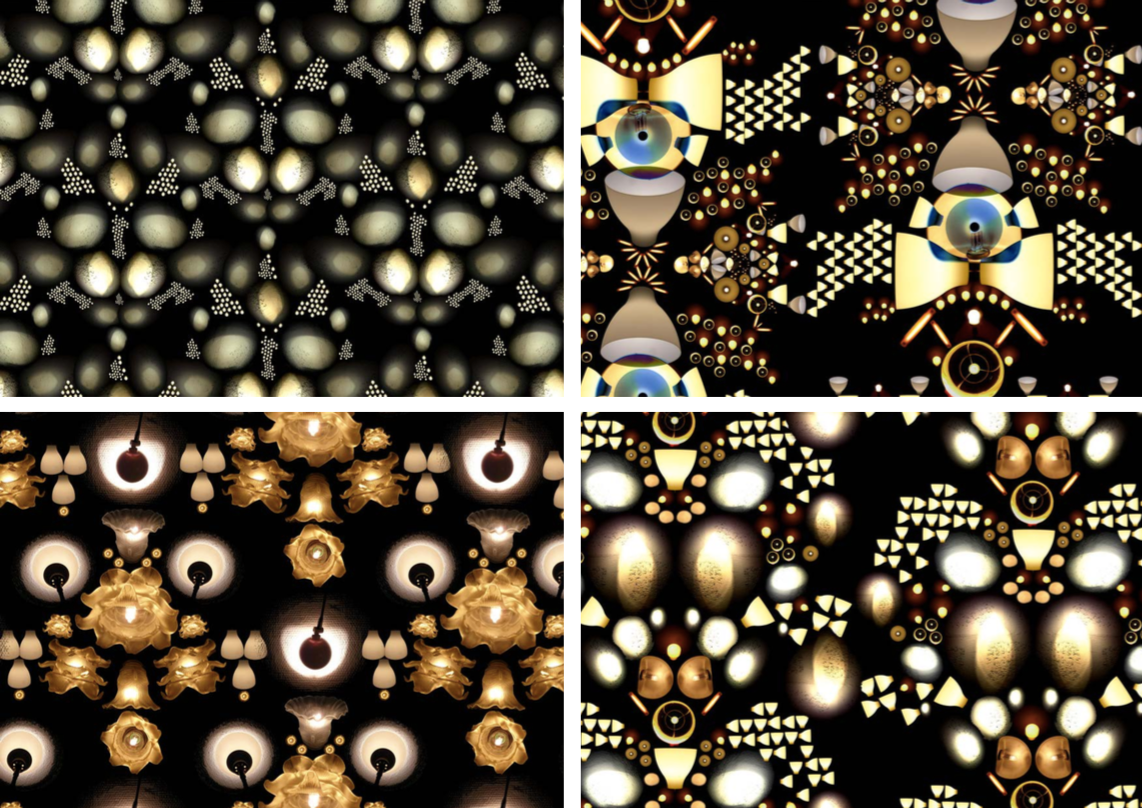 The image that the lamp reveals is a fragment of wall. A print or a textile texture is added to enhance the little black dress.