WITH DONIA OUERTANI AND NOLWENN MICHEA, DESIGNERS.

Mélange entre menuiserie et numérique. Utilisation d'une CNC pour les rainures. Selon l'angle de découpe, la lumière du soleil est plus ou moins invasive. L'objet crée un espace de travail sur un bureau avec une lumière naturelle tamisée et orientée.
Mix of woodwork and digital work. Use of a CNC for the cuts. Depending on the cuts angle, the sun light is more or less invasive. The object creates a workspace on a desk with dimmed natural light.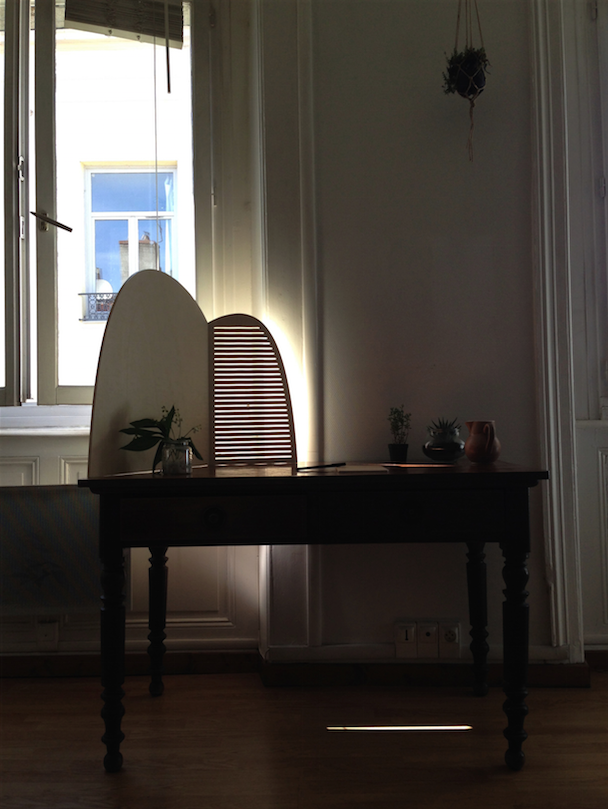 With Donia Ouertani, Nolwenn Michea, Designers